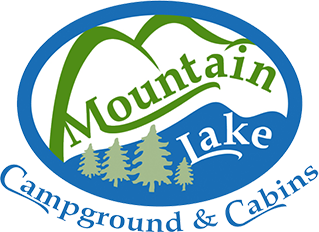 Imagine an outdoor, lakeside setting… the natural beauty as the backdrop for your ceremony, and if you choose, decorations accenting the area perfectly and a gorgeous venue awaiting you for the after-party. Everyone dreams of a fairy-tale wedding, but few locations actually deliver the breathtaking scenery that Serenity Point at Mountain Lake offers as the setting for your special day.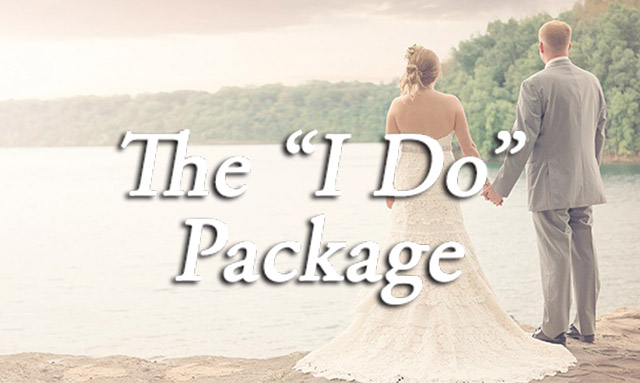 The first step of your journey together begins right here… arrive at Mountain Lake dressed for the occasion, and walk to the breathtaking Serenity Point where your groom will be waiting for you to exchange your vows. The scene is decorated by nature itself, offering a lovely backdrop that highlights the beauty of the new couple and allows your guests to share your special moment with you in a natural, intimate setting. All you need to do is set the time and date, arrive with your bridal party, exchange vows, then leave as the new Mr. and Mrs. and start your new life together.
The "I Do" Package includes the use of Serenity Point for your wedding ceremony, seating and standing room for approximately 100 guests, and the use of the surrounding area for pictures. Commit your lives to one another in truly beautiful fashion with a ceremony at Serenity Point!
Image credits to Savana Frame and Brian Bennett.

"In addition to Shawn and Susan's kindness and hospitality, their wedding site is ABSOLUTELY BEAUTIFUL and is perfect for an intimate, outdoor wedding experience. I brag about our experience with Mountain Lake Campground & Cabins every chance I get, and given another chance, they would be my first pick for our wedding day over and over again!"
-Jennifer, West Virginia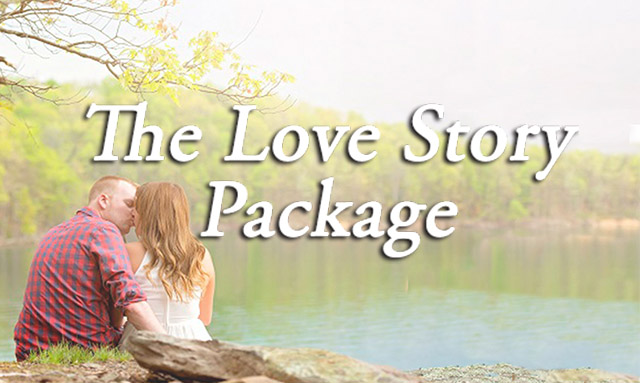 For the couple looking to truly write the beginning of their love story at the beauty of Serenity Point and Mountain Lake, our "Love Story" package makes your special day a start-to-finish experience that you and your loved ones will carry the memory of for a lifetime. Your day will progress as follows:
• Start your morning by preparing in a specially-designated Cozy Cabin
• Receive a golf cart shuttle to/from Serenity Point for yourself, the Bridal Party, and anyone who is unable to walk there.
• Exchange your vows at Serenity Point, our beautiful lakefront wedding site
• Stay and celebrate in the reception area, which will accommodate a 100 x 40 tent (tent not provided) and up to 150 guests
• Enjoy our Fire Pit area (two bundles of wood are included)
• Retire for the evening to the Cozy Cabin you prepared in as the new Mr. and Mrs.
• Use of area from 10:00 AM to 10:00 PM
• 10% discount on lodging for guests and bridal party
• Engagement and Wedding Photos (release needed to use for advertisement)
Let us provide the setting and the assistance to make your special day a truly once-in-a-lifetime experience for you, your spouse-to-be, and your entire guest list!
Image credits to Savana Frame and Brian Bennett.

"I had my wedding at Serenity Point at Mountain Lake Campground this past weekend. Everyone was so friendly and helpful, the cost of renting the point was amazing, and it even came with a cabin to get ready in and stay after the wedding! I couldn't have asked for a more perfect day or more perfect people to help make sure we had our fairy-tale wedding. I highly recommend Serenity Point."
–Shyloh, West Virginia
Serenity Point Request Form
Deposits

An initial $250.00 non-refundable deposit will need to be made in order to secure your date. The total balance is due in full 30 days prior to your reserved date to avoid cancellation of your reservation. Payments can be made by check, cash, or credit card. Regardless of method of payment, Mountain Lake requires a signed credit card authorization form in order to hold the space listed above which will be used accordingly. Upon completion of the event, any remaining balance will be charged to the credit card on file. If the property is not left cleaned, you will be charged a clean-up fee of $250.00

Cancellation Policy

If you need to cancel your event, you will be refunded all payments made except for the initial $250.00 deposit which is non-refundable for any reason.