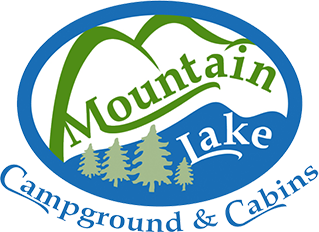 Your comfort means everything to us while you're staying at Mountain Lake Campground. That's why we have a number of amenities for you and your whole family to enjoy for the entire duration of your stay! If you have any further questions about any of our services, just give us a call!
Pet-Friendly

Mountain Lake welcomes your furry friends! We even have a Dog Beach for the pooches who love to play in the water. Please Note: due to insurance regulations, we are not permitted to welcome Dobermans, Pit Bulls, Rottweilers, & Chows (or breeds mixed with these) to our campground. However, there is a kennel in town where they can stay for your vacation. Cozy Cabins 1 & 2 are Pet-Friendly.

Boat Mooring

If you're bringing your boat to Mountain Lake and don't have a lakefront site, our boat moor allows you to tie up safely and securely with easy access to all of Summersville Lake!

Country Store

Snacks, supplies, unique souvenirs, and more… our Country Store at Mountain Lake is well-stocked and full of one-of-a-kind items that are perfect mementos of a summer well-spent!

Pizza Shop

Serving up pizza whole and by-the-slice for our guests, our Pizza Shop in the Mountain Lake store is a delicious way to make sure nobody goes hungry during their vacation!

Ice Cream Shop

It just isn't summer if you can't sit on a porch rocker with a soft serve ice cream cone in your hand. Bring the whole family into our store for a sweet treat while you're here!

Laundry Room

With plenty of machines to service all your laundry needs, our laundry rooms iare perfect for freshening up the closets of our extended-stay guests. All of our camping areas except Area #3 have their own laundry room.

Bathhouses

Clean, accessible, and well-maintained, there are bathhouses in all four of our camping areas at Mountain Lake Campground that perfectly service our guests in each respective location.

Firewood/Ice

It isn't camping without a campfire and good friends hanging out at your site! (Please note that West Virginia State Law prohibits the transporting of firewood into our campground.) And if you need to keep beverages cold mid-day, we've got you covered there, too!

Picnic Tables & Fire Pits

For all our guests at Mountain Lake, there are picnic tables and fire rings at each site so you can cook and eat in the beautiful West Virginia outdoors with friends and family.

Tank Services

Our staff will come to your site and empty your tanks for you for a small fee. To get same-day service, you can stop by the store/office before 12:00 noon and we will be there that afternoon!

Tow On/Off

Let us take care of the towing duties for you when you keep your trailer with us! For a small fee, we can tow your camper on and/or off of your site, and even dump your tanks for you! (Please Note: We are not currently equipped to tow 5th-Wheels.)

After-Hours Security

For your peace of mind, we have after-hours security on-duty to provide safety and assurance to all of our guests at Mountain Lake Campground.