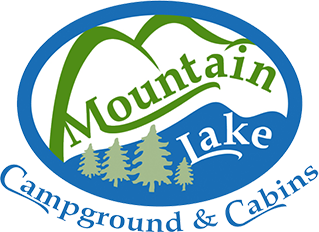 We get it– some of you just don't want to leave the beauty of Summersville Lake and Mountain Lake Campground. And for that, we have seasonal camping! Read our information below to find out what steps you can take to prepare for staying with us all season!
Stay By the Lake All Season!
Seasonal camping at Mountain Lake allows you the no-hassle, no-worry approach to camping that puts you in the beauty of our campground all summer in your own spot (call for details). Your camper remains set up and is always ready and waiting for a last minute getaway or extended vacation. Seasonal camping is offered in the Area #2 section of our campground where you can choose from the available sites.
Because seasonal camping at Mountain Lake is in high demand, seasonal drawings are held the 3rd Thursday of August for the following camping season. The cost to get into the drawing is $250.00. If you are selected in the drawing, the $250.00 is applied to your balance. Please call our office to receive full prices for seasonal camping. Entries that are not selected in the drawing will have their $250.00 refunded.
You can complete our form to submit for entry in the drawing by stopping by our office, calling our office (877-686-6222), or by filling out the form here and submitting it to us via email, along with the information necessary for a $250.00 deposit. Deposits can be paid by cash, check (accepted up to 1 week before drawing), or credit card. All entries must be submitted and accepted two days before the drawing in August. If you have any other questions, please let us know. We're looking forward to having you as a long-term guest at Mountain Lake Campground!